Induce pluripotent stem facility

React-UE

: Bioproduction facility dedicated to the production of clinical grade human induced pluripotent stem cells.
The mission of the SAFE-IPS facility is to provide technological and scientific support to all the teams using induce pluripotent stem cells .
Culture of primary cells : PBMC or MSC
We can purify, amplify, freeze and bank primary cells and iPS stem cells
Reprogramming : The core facility has already reprogrammed many cell lines from PBMC or fibroblasts.
Differentiation : The core facility can assist users for the implementation of several differentiation protocols (spontaneous differentiation, directed differentiation).
Training : The SAFE-IPS offers training for all the technique used, on demand. Do not hesitate to contact us for tailored training.
Clinical application : A whole new facility dedicated to GMP iPSC production (MTI-PP) will be available in September 2023
Contact :
Romain Desprat,  PhD ; Responsable opérationnel plateforme SAFE-iPS
Institute for Regenerative Medecine & Biotherapy (IRMB) Hôpital Saint Eloi-CHU Montpellier; 80 avenue Augustin Fliche; 34295 Montpellier Cedex 05; Tel:  04 67 33 26 41 / 06 60 94 09 96 ; e-mail : r-desprat@chu-montpellier.fr / romain.desprat@inserm.fr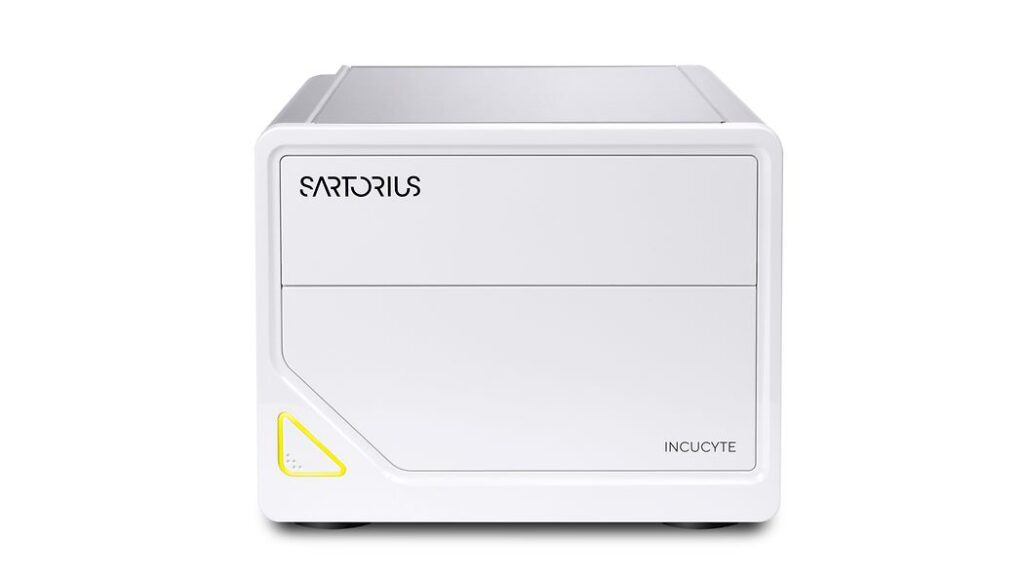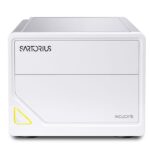 Incucyte
Perfect tool for making time-lapse videos of rare events (occurring in <20% of cells) within a population. Great for preliminary "bulk" imaging of whole wells to identify phenomena to be individually imaged with confocal microscopy. Key features Three fluorescent channels (red, green and NIR) Includes 4x, 10x, and 20x objectives on an automated turret Seamless multi-user support via remote, networked access and unlimited, free licenses Compatible with every plate Applications 3D Tumor Spheroid Assays Apoptosis Cell Cycle Assays Cytotoxicity Proliferation Assay, and more..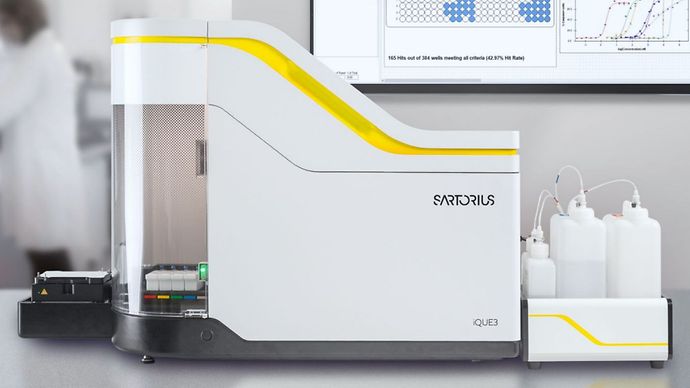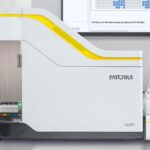 Cytometer iQUE3
Rapid Clone Evaluation and Better Clone Selection The iQue Advanced Flow Cytometry Platform with iQue Human IgG Titer and Viability Kit is a high-throughput suspension cell and bead-based analysis platform for clone screening. It provides greater insight into production clone ranking and selection with rapid and simultaneous evaluation of IgG titer, specific productivity and cell health. The iQue Platform for Cell Line Development features: Microfluidics acquisition capability analyzes samples as small as 10 μL in a 384-well format with zero dead volume Screen your clones in days, not months with cell detection rates of thousands of cells per second Multiple readouts for every event Screens cells in suspension and targets in their natural conformation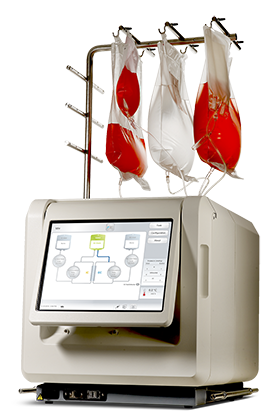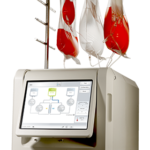 Quantum Terumo
SubTitle
The number of high-quality cells required for engineering an adult human-sized bioartificial organ is greater than one billion. Until the emergence of induced pluripotent stem cells (iPSCs), autologous cell sources of this magnitude and with the required complexity were not available. Growing this number of cells in a traditional 2D cell culture system requires extensive time, resources, and effort and does not always meet clinical requirements. The use of a closed cell culture system is an efficient and clinically applicable method that can be used to expand cells under controlled conditions. The Quantum Cell Expansion System (QES) is an iPSC monolayer-based expansion system.
Professor Christian JORGENSEN
tel: 04 67 33 26 41 / 06 60 94 09 96

romain.desprat@inserm.fr
Medical and Administrative Director : Prof. Christian Jorgensen

Scientific Director : Dr. Jean-marc Lemaitre

Operational manager  : Dr. Romain Desprat
Reprogramming
Differentiation
Clinical application
Induce pluripotent stem cell production
In addition to hands-on assistance, we also provide infrastructure and equipment necessary for hPSC research. We maintain user lab space, which includes a fully equiped cell culture room (incubators, microscopes, etc.) and several lab benches which can be booked by our users on a daily basis. We also manage numerous equipment and make it available to our users for their hPSC based projects. An overview of the bookable equipment is listed below